藝術家

林玉婷


Lin, Yu-Ting

作品

老公寓
住宅
頂樓加蓋
夜間社區
連棟透天(一)、(二)
重建區


Old Apartment、Community Night Scene

媒材

複合媒材、影像、相紙輸出


mixed、media、image、and photographic paper

展點

Eslite Café 信義店


Eslite Café Xinyi

展點地址

松高路11號2樓


2F, No.11, Songgao Rd.

開放時間

週日至週四10:00-24:00
週五、週六10:00-02:00
簡介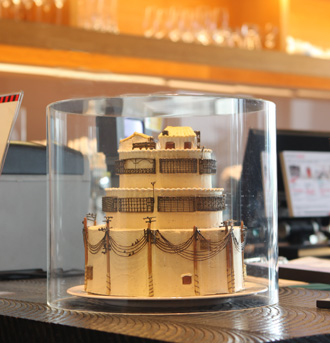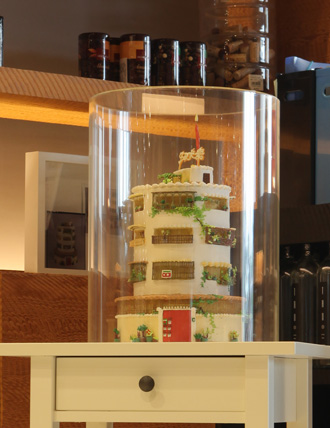 「我想創造出某種風景,讓人興致勃勃地玩味來自生活的蛛絲馬跡,從習以為常的小細節到陌生,也藉著這個奇妙的相遇,讓我們有可能再次往返某個地方,產生新的意義與連結。」
選擇過去記憶裡和當下現實世界中最無感、最尋常的場景,林玉婷以發泡素材運用製作蛋糕的手法(擠花、裝飾、夾心)創造一個個具趣味與幽默想像的小型雕塑,將台灣在民國50-70年之建築、住家印象(包含常見的透天、車墅、公寓鐵窗、頂樓加蓋),包裹在甜蜜當中。
挑高的空間搭配全景式落地窗,Eslite Café 信義店結合了時尚與人文,書香與咖啡香,流線的線條嵌入原木質感,在都會咖啡館的元素中,融入了自然及溫馨的氣息。
Clear mountain, slender path. Dawn in the borderland.
Through the synthesis of words and sound, an artistic creation of "Floating Borders" was born.
Poet Tong Yali and sound artist Wang Yujun take the anthology Borderland's Dawn (published by Fembooks Publishing House) as the starting point from which they generate poetry sound and further artistic experiments. The themes of their work include border thinking, gender crossing, dreams, and daily life. They attempt to transcend the genre of visual arts and explore the experimental aesthetics of poetry and sound. Borderland's Dawn is not merely an anthology of poetry; it also illustrates the concept of "borderland." "Borderland" describes that which lingers between pre-established categories and thus cannot be classified, but may in time become a new category of its own. All these thoughts lead us to create an intermingling space of ocean currents.
The two artists have debuted their works in the literature domain, thereby further enriching the dialogue between art and space. Established in 2006, the Eslite Xinyi Bookstore is a hybrid of the arts: literary, fashion, performing, visual, and culinary. The bookstore is divided into sections devoted to artistic books, Japanese books, and stylish stationery items. It boasts a diverse range of highlights that cater to the tastes of different customers.