藝術家

盧之筠


Lu, Chih-Yun

作品

然而,當我們身影重疊的瞬間


However, the moment when our shadows overlap

如果我變成你,那麼你就是我


If I become you, then you are me

在越來越接近天空的時候


when we are getting closer to the sky

媒材

複合媒材


mixed media

展點

simplemixi

展點地址

敦化南路一段161巷71-1號


No.71-1, Ln. 161, Sec. 1, Dunhua S. Rd.

開放時間

14:00-22:00
簡介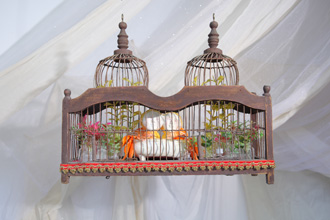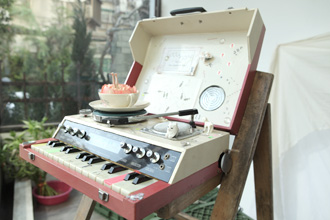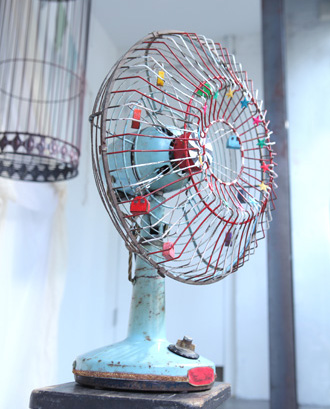 盧之筠的每一件作品,都以具有象徵、暗諭的寓言作為創作的核心理念。這些小故事皆取材自日常生活或是藝術家的內心世界,拼湊出個人的世界觀、價值觀,以及向外界發出的訊息。盧之筠認為,世上的一切事物都有其存在的價值;人性的醜惡,其實更能反映出人性的美好。
這些像童話場景般甜蜜夢幻的作品,營造出與現實息息相關卻又充滿幻想的世界,試圖在現實生活中喚起屬於美好與天真的記憶。
Simple Mixi 極簡輕日系服飾,提供高質感、簡單的實穿單品,從基本穿搭中創造自我風格。除了網路商場外,門市更提供優質服務,讓消費者交流分享穿搭風格,Just Be YourSelf !
To match the overall tone of his work, Lu Chih-Yun named the series after lines from various works of literature. The streams of words are not merely titles, but carry profound meaning. They imply an ongoing narrative and ambience.
Lu's work incorporates symbolic and metaphorical fables as part of its core concept. These stories draw inspiration from our everyday lives and from the artist's inner world. Together, they reflect an individual's worldview, values, and message to the world. Lu believes everything on Earth carries its own value of existence. The ugliness of humanity may also reflect its decency. The dreamy works bring to our mind scenes in a fairytale. They create a unique world, closely linked with reality but nevertheless full of fantasy, and attempt to recall viewers' shared memories.
Simple Mixi's minimalistic and sleek Japanese clothing offers practical items that boast premium texture and simplicity. It encourages its customers to create their own unique styles from basic layered clothing. In addition to online stores, its brick-and-mortar stores also provide a wonderful venue for customers to exchanges fashion ideas, to, "just be yourself!"