藝術家

羅智信


Luo, Jr Shin




作品

阿青


arching

美式尺碼


American size

女性胸像I


female bust I

我的舊愛是你的甜心寶貝


my ex-lover is your very new sweet heart

媒材

複合媒材


mixed media

展點

Secret Service

展點地址

敦化南路一段161巷16號1樓 1F


No.16, Ln. 161, Sec. 1, Dunhua S. Rd.

開放時間

週日至週四13:30-21:30
週五、週六14:00-22:00
簡介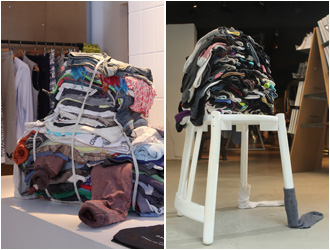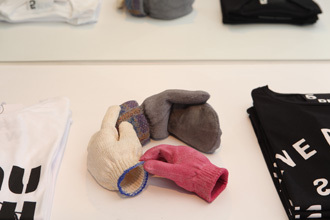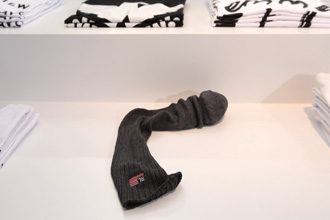 「我的創作和日常生活有著密不可分的關係,從日常經驗切入,進而聚焦於對於身體狀態中的缺失與抗爭。」
羅智信擅長捕捉日常中微妙的片刻,凝結並放大其中的衝突與荒謬。利用生活中隨處可見的現成與拾得物件進行創作,藉由物件本身豐富的意象重製了某種「現實」。在這重製的現實裡,觀者可以看見它源自日常的線索軌跡,卻同時感受它與現實的微小偏移,創造了另一度想像的可能。
藝術家試圖透過物件的重組與拼湊,讓觀者脫離理性的思維邏輯,以對現成物的感知,激發感性重新理解與思考。
Secret Service一名原來自美國中情局,意為收集與交流各種機密資訊,同理希望藉由時尚、音樂、藝術文化的熱忱,將世界各國頂尖流行情報引進台灣。因此由世界各國最具創意的新銳設計師品牌進駐Secret Service ,讓台灣消費者掌握世界同步的流行資訊。
"My work interlocks with everyday life by incorporating the common experiences we go through on a daily basis, thereby focusing on their drawbacks and dilemmas."
Artist Luo, Jr shin knows how to capture the subtle moments in everyday life. He does so by freezing a moment in time to enlarge the conflict and absurdity within. The artist adopts ordinary objects as source materials for his creation and reproduces "reality" using the wealth of imagery embedded in the objects. In this second reality, viewers will recognize the origins of the objects and also notice some subtle deviations from reality.
With rearranging and reassembling, the artist prompts the viewers to step out of their rational thinking, to shake off preexisting perceptions and to start reconsidering and rethinking the objects in a more romantic manner.
The name of the store, Secret Service, is inspired by the Central Intelligence Agency. Driven by enthusiasm and vision for fashion, music, arts, and culture, the storeowners intend to present the latest trends from around the world to their customers. The owners import, from Europe and elsewhere, the most creative brands of emerging designers to date, allowing local consumers to connect with the world without necessarily having to go abroad.